KIIERR
Laser Caps For Hair Growth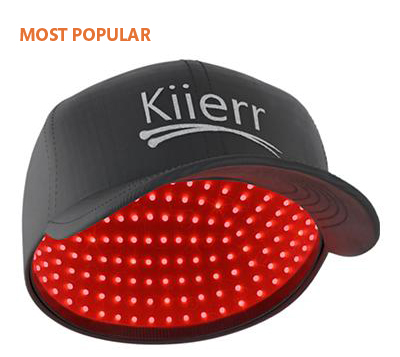 272 Premier Laser Cap | Maximum Strength
Starting at $80/mo with

View Details

272 Premier MD Complete System | Doctor Quality
Starting at $131/mo with

View Details

Don't know which product is right for you? Take our quiz for a recommendation just for you.
Over 75K+ Satisfied & Happy Customers with Amazing Results.


7 month money back guarantee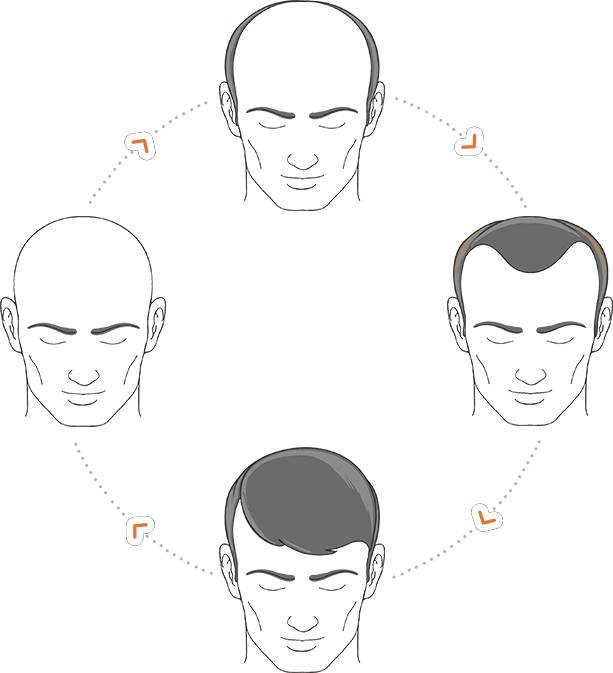 Fast Treatments
Use for just 30 mins every other day, completely portable for an on-the-go lifestyle.
Doctor Recommended
Kiierr MD Laser Caps are loved by physicians and used in doctor's offices and hair restoration clinics across the USA
7-Month Growth Guarantee
With over 93% success rate in clinical studies, what are you waiting for?
LLLT Has Been Featured In:


Brandon Shares His Kiierr Laser Cap Success Story
"My mom was telling me about a laser light cap that helps you grow hair. I ordered it to try it out. I wear it every other day for 30 minutes. You can wear it at home or on the go. I'm telling you, man, it really works!"
Brandon W.
/ Happy Kiierr Customer
Mark Shares His Kiierr Laser Cap Success Story
"After years of experimenting with several products (which almost always left me with a long price tag & short term results.) I decided to invest in the Kiierr Laser Cap: 22 Premier Model;not only is the battery life incredible"
Mark G.
/ Happy Kiierr Customer
HOW
Kiierr Laser Caps Work
Kiierr utilizes a clinically proven and FDA-cleared laser technology called low-level laser therapy (LLLT) to combat hair loss and encourage hair growth.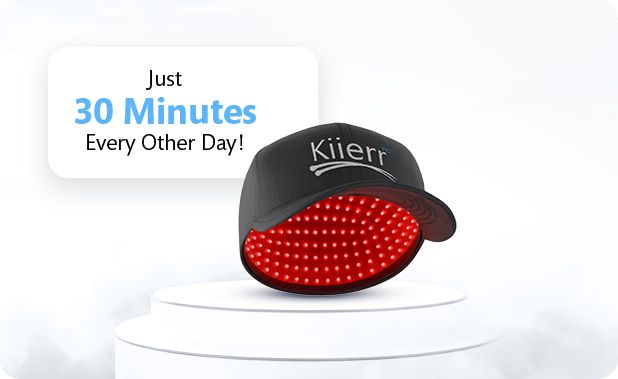 Begin Treatment
Put your Low-level laser therapy cap on, push the on button, and relax and wait for the device to turn off automatically after 30 mins. Do this once every other day.
Hair Loss Stops
Low-level laser therapy (LLLT) from the cap penetrates the scalp and stimulates follicles. This new stimulation prevents the hair follicles from further shrinking caused by Androgenic Alopecia (male/female pattern baldness).
Hair Regrowth Starts
The emmitted laser light increases blood flow and brings more oxygen and nutrients in to strengthen weak hair follicles and grow thicker and longer hair.
Enjoy Thicker, Healthier Hair
After 7 months of consistent use you should notice thick, full, and strong hair replacing the areas of the scalp that were previously thin and wispy. Continued use of the laser cap is necessary to maintain benefits.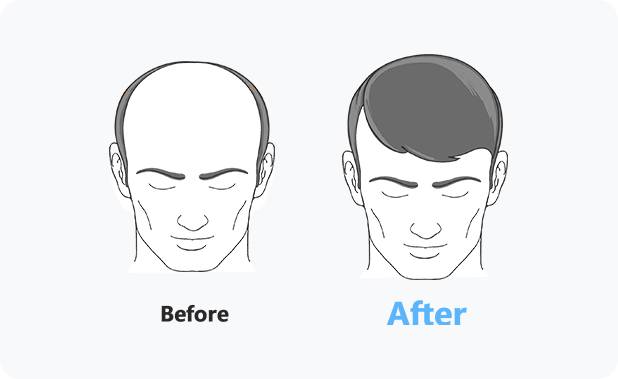 7-Month Growth Guarantee
Improved Hair Growth with 7 Months of Use or Your Money Back*
FDA Clearance
Kiierr is FDA cleared, so you can feel 100% safe.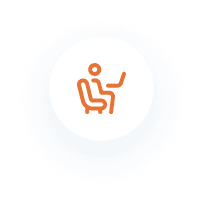 Use Comfortably At Home
Easy, discreet at home use. Grow hair privately and comfortably in your own home.