Kiierr Testimonials From Real People Like You
Kiierr Laser Caps Before/After Photos – Laser Cap Results
Karla P. – The Kiierr cap really helped after Covid!!
I started the cap treatment approximately the end of July 2021 and have been using it as directed. The after pictures were taken in March of this year. I've always had thin hair in the crown but 3 months after having Covid my hair started coming out in handfuls. The Kiierr cap was what helped along with the shampoo/conditioner and other supplements such as biotin.
Brandon Shares His Kiierr Laser Cap Success Story
Mark G. (Late 30's) - Blown Away With Results in 6 Months!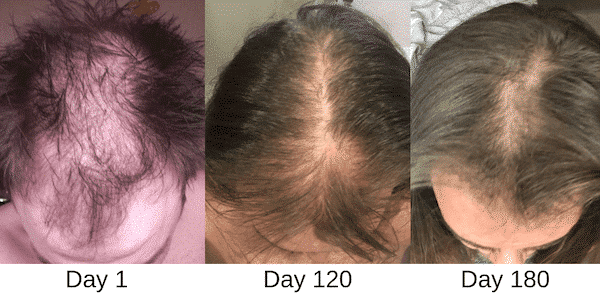 In our society, hair loss is recognized as the unwanted but unavoidable companion to those approaching their "golden years" - NOT their late 30's. For the average person, early-onset hair loss is extremely upsetting; but as an independent hair care professional… it's devastating.
After years of experimenting with several products (which almost always left me with a long price tag & short term results.) 
I decided to invest in the Kiierr Laser Cap: 272 Premier Model
; not only is the battery life incredible (providing multiple treatments with ONE charge) but after only SIX months of continuous use there has been a remarkable improvement in the strength, structure, and integrity of my existing hair with noticeable growth in those previous 'problem areas.'
As an independent business owner, I pride myself on providing top quality hair care services to my clients, and it's also my responsibility to recommend only top quality products & I recommend the Kiierr Laser Cap to not only my clients but anyone suffering with early onset hair loss.
Jolene Before images - Experienced hair loss after child birth.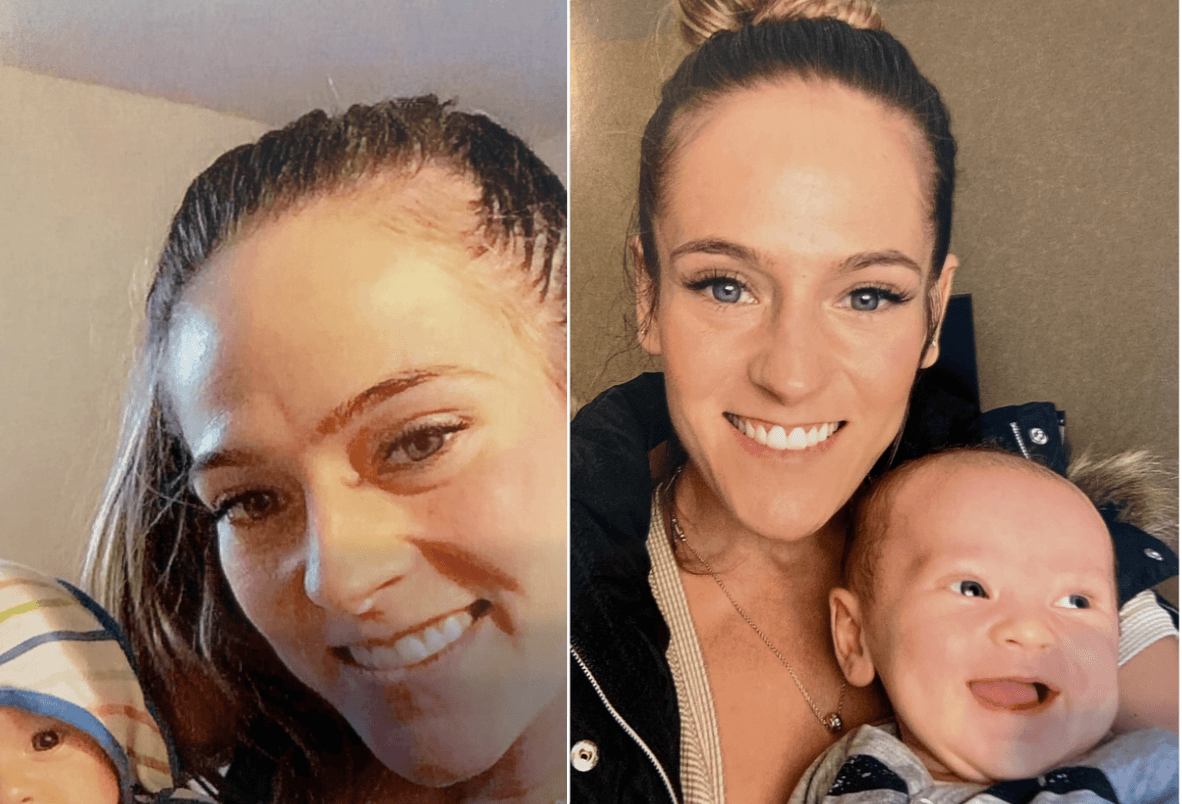 Jolene After images - After using Kiierr272Premier Laser Cap for 3 months.
Idaho Mother & Son Share Positive Hair Journey With Kiierr Laser Cap
Linda R.: "Very Pleased" With Hair Hair Growth Of Sides After First Months Of Treatment.
I LOVE THE KIIERR LASER CAP!!
I am "Very Pleased" with side growth. Waiting for top to fill in more.
I LOVE THE KIIERR LASER CAP! Prior, I had a laser comb. It was cumbersome and time consuming (20 minutes of holding it every day!) Now, I do my "LASER Cap" while reading my devotions!!!
Thank You for your great customer service too
Garrett (Age 29) Shares His Kiierr Experience
HAIR GROWTH GAME CHANGER!!
I was in denial about my balding, but my wife insisted I try Kiierr. She did a lot of research on different products and we decided to go with the Kiierr272Premier bundle. This product has been AMAZING and truly works! I can already see such a huge difference in just 48 days. I'm so excited to keep using it! My brother even noticed a difference at a family party and ordered one for himself. I've been going to the same barber for a couple of years and he was surprised at how much thicker and healthier my hair was.
It's portable and lightweight, so I use it wherever I go. We had some questions along the way and the customer service was excellent! Thanks to Kiierr, I'm getting my luscious head of hair back and don't have to worry about covering my bald spots anymore. I recommend this to everyone and I'm so glad we found Kiierr.
Will(23 Years Old)- Only 9 Weeks provided Great Results!!
So my son Will is 23 years old.  We noticed in March of 2017 his hair was starting to thin on top.  We didn't panic but but October 2017 you could start to see serious balding areas. So his hair dresser recommended his start to do the Minoxidil drops asap, so he did.  So, from October 2017 until December 2018 he used the drops. We noticed while on the drops his hair was not growing back but, the failing out had minimized.  His hair got dry and had a course texture to it, but at least he still had hair! In mid December his scalp started burning bad to the drops so he immediately discontinued and we called a Dermatologist.  She started him on some drops and recommended we buy a red light.  I went home and immediately started researching hair light products.  What SOLD me on your product was the 7 month money back guarantee. I thought you must have a lot of faith in your product if you are willing to guarantee hair growth or you money back.  He also started the supplements you sell and the DHT Blocking shampoo and conditioner. This all started on Dec. 21, 2018.  He is away at college so I haven't seen him until this weekend when he came home and I could look at his hair growth progress.  We are excited it is helping! I attached the day we started picture and a picture from last Friday, March 1, 2019. He has been faithfully using all the products as directed for 9 weeks!!  We are very HAPPY with the results we have gotten so far!
Bob - Loving the Kiierr272Premier Cap results after 4 months!!
"I've done a lot of research on LLLT and decided to go with the Kiierr laser cap.  I am very happy with there product and my results.  I look forward to using my cap it is very relaxing and rewarding watching the process of new hair growth.  Thanks Kiierr."
Reid age 60 - Amazed at the results after 5 months!!
This is proof this product works.  I am a man in his 60's that has male pattern baldness.  I saw this on the local news channel in Las Vegas, Nevada that was covering the Consumer Electronics Show, and thought it looked interesting but did not purchase it.  The following year (and a lot more hair loss) I again saw it on TV the next time the convention rolled through.
This time I thought I'd give it a try.  The photos were taken 5 months apart, I am amazed at the results.
Reid Fix
Michael - Kiierr User - images after 3 months of use.
Hard to tell, I did the best I could with the pics. I'd say the last half inch in the edges is new growth. I have a scar that you could never see unless I slicked back my hair. Then after thinning I kept seeing it and was like crap that's new. Now it's starting to get hidden again a lot! Laser hair growth works! So excited!!
Kelvin - 6 Months in and results are showing!
I've spoken with the Kiierr staff and since this before/after image i've started taking the Kiierr DHT blocking vitamins to encourage more growth and thickness in addition to my 272Premier laser cap.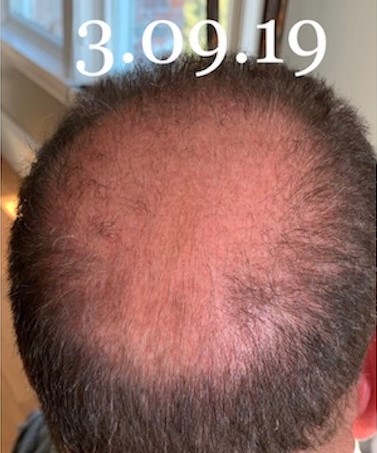 Pamela R. – The Kiierr cap is life changing!
I'm not real good at taking photos but I did my best to show how much the KIIERR laser cap really helped me my main problem area was the back top and I felt awful about it I tried my best to part it so my scalp would not show but that never worked I had given up hope until I found your product my hair feels so much thicker and healthier and I don't see my scalp like I used to it is really a life changing product thank you god bless PAMELA oh and I have been using it for only 10 or 11 months now I wish I bought it a long long time ago thank you KIIERR.
Hessamaldin S. – The Kiierr cap gave me my life back!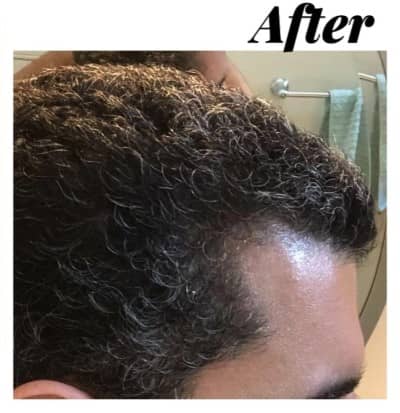 I love my Kiierr cap. It gave me my life back! I also love Kiierr's customer service.
Maureen B. – I'm so thankful for the Kiierr cap!
In December 2019 my hair started falling out. I went to a dermatologist and was diagnosed with alopecia. She put me on finasteride and topical minoxidil. My hair seemed to improve but by the end of 2020 it began falling out again. I went back to the dermatologist and she said there was nothing more I could do since I had alopecia. I started researching alopecia treatments and I came across the Kiier Cap and decided to try it. It was risk free, so I had nothing to lose. Within 6 months I started to see a change. My hair was growing in where I had lost it. Each month my scalp improved. Not only was my hair growing but also getting thicker. In addition, I have not shed at all since I started wearing the cap! Many people have seen the difference in my hair. I have a new dermatologist who is amazed at my progress. She added the laser cap to her list of suggestions for treatment of alopecia. My hairdresser told me to keep up whatever it is I'm doing and my family/friends are thrilled for me. Hair loss is devastating so I'm thankful that the Kiierr Cap is available for people who have alopecia.
"I'm 84 and have been getting my hair permed for over 40 years to make my hair appear fuller. I've used this cap after my grandson recommended it for about 2 months religiously. I can definitely say my hair has gotten thicker and even more healthy looking. My new husband of 6 1/2 years said he's never seen me look so nice."
Naomi G.
Happy Kiierr Customer
"Kiierr literally changed my life. I was dealing with depression as I didn't feel like my younger self anymore and had gone through some difficult things. I decided to give the Kiierr laser hair cap a try and five months later I have my hair and my confidence back!"
Matthew G.
Happy Kiierr Customer
"I used the Kiierr laser hair growth hat and couldn't be happier. I can't thank Kiierr enough as now I finally have my confidence back as my hair is much thicker and fuller."
Denise S.
Happy Kiierr Customer
"I always had nice, thick hair and NEVER thought I would be struggling with a receding hair line. My dad and grandfather both have very thick hair and although I've heard you get your hair traits from your mothers side I've always had thick, great hair just like them.
So imagine my horror during my mid 30's that I suddenly notice, then shortly thereafter become paranoid about my new and obvious increased thinning hair. Fast forward to me researching all types of hair growth therapies online and even for a second considering hair transplant surgery if it kept getting worse.
"What I discovered was that low level laser light therapy was not only safe/FDA cleared but was likely the only REAL way to regrow my hair without surgery. So I took a leap, used this laser cap every other day for a few months and am happy to share that I again have the thick, beautiful hair of my high school days haha!"
Mike A.
Happy Kiierr Customer
"I've used the Kiierr laser cap for about the last 2 months and am already seeing results.. Which quite honestly has been a bit emotional for me after basically writing off my thinning hair as something I just had to deal with and have been dealing with for the last 10-15 years.
It wasn't until a family member told me about this cap that I even knew this type of thing existed! So a big thank you to Kiierr for giving me my confidence back! The customer support has also been extremely nice and helpful as initially I called/emailed about several questions I had about using the cap."
Lisa T.
Happy Kiierr Customer
100% Money Back Growth Guarantee
We stand behind the effectiveness of our products 100%. Try any of our laser caps (148 or 272) risk free. If you do not see results after 7 months, you can return your laser cap for a full refund. We pride ourselves on being the #1 customer service company in the industry with zero hassle returns and extremely helpful customer service staff to help you along the way.