Kiierr Medical Advisors
Kiierr's Medical Advisory team focuses on ensuring Kiierr's written & imagery content is accurate and helpful to our readers.
Our Kiierr medical advisors help us regularly provide the highest standard of medically accurate, relevant and up to date hair health information available online.
Theodore J. Daly, MD, FAAD, FSPD, FASD
Dermatologist
Theodore J. Daly is a triple board certified dermatologist (Dermatology, Pediatric Dermatology and Dermatopathology) and has a great interest in diseases of the hair. He has been in practice over 38 years and is an attending physician at Mt. Sinai/Icahn School of Medicine and is in private practice in Garden City, NY (Garden City Dermatology & The Garden Spa). He has been featured on CBS, NBC, ABC, News 12, CNN, MSNBC, The Howard Stern Show, Good Morning America and many other news outlets/media. He is a graduate of Jefferson Medical School, interned at Harvard Medical School at Brigham and Women's Hospital and did his dermatology and fellowship training at the University of Colorado School of Health Sciences. Dr. Daly has numerous publications, many of which are in the field of diseases of the hair. He is a frequent national lecturer for many aspects of dermatology.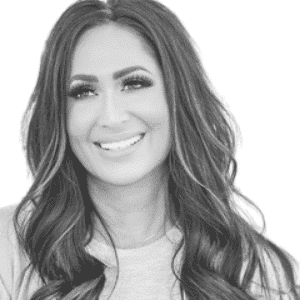 Amy McKinlay PA-C, MPAS
Physician Assistant
Amy McKinlay PA-C, MPAS graduated in 2004 from the Idaho State University with a Masters in Physician Assistant Studies.  Since graduating she has worked in various medical settings, but has always had a passion for skin & hair loss.  She has extensive training and experience in the field of minimally invasive cosmetic dermatology procedures. She also loves to educate and is currently a trainer for several aesthetic companies. While she isn't attending to patients in her medical clinic and flying around the country teaching, Amy and her husband, Matt, enjoy traveling together, fly fishing, and spending family time with their five kids.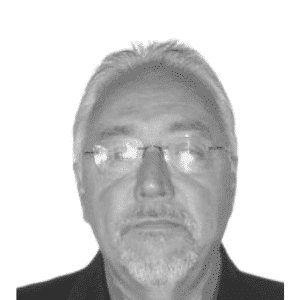 Mike Mosk
Clinical Laser Wavelength Expert
Mike Mosk is president of Pentech inc. and Soundskin products. His fifty year history in the medical world has included experience with electrical stimulation, ultrasound, and lasers of every wavelength and clinical application. Mr. Mosk has worked with various physicians and design engineers to create unique medical devices, as well as formulators for proprietary topical products.  One such device was a laser delivery instrument co-developed with the Mayo Clinic foundation. He received a patent for the stimulation of collagen with ultrasound.  This led to a procedure called the "ultrasound facial". This safe easily administered procedure stimulated collagen by means of sound waves and enhancing the topical product being used. His vast experience with lasers, all forms of energy, and advance topical ingredients (for healthy skin & hair) has resulted in achieving optimum tissue stimulation in various parts of the body. The Pentech team has formed a strategic alliance with Kiierr international to develop and market new innovative technologies and products designed to improve lives & fight hair loss.
Dr. Jennifer Trent, MD FAAD
Dermatologist
Jennifer Trent, MD completed a 6-year combined BS-MD at the University of Miami with an undergraduate major in biology and a minor in chemistry. Dr. Trent completed her internship in internal medicine and her residency in Dermatology and Cutaneous Surgery at the University of Miami/Jackson Memorial Hospital. She presented her research on toxic epidermal necrolysis and methicillin-resistant staphylococcus aureus at the Society of Investigative Dermatology and the annual American Academy of Dermatology meetings. She was the recipient of the Celia and Samuel Resnik Award for dermatology research from the University of Miami Department of Dermatology and the prestigious Young Investigators Award for research from the American Academy of Dermatology for her work on toxic epidermal necrolysis. She has also received several awards for teaching from the University of Miami Department of Dermatology as well as the coveted Castle Connelly Top Doctor awards.
Dr. Trent is a world-recognized dermatologist, who has published over 40 articles in peer-reviewed journals and six chapters in various dermatologic textbooks on surgery and wound care. She also co-authored a textbook on dermatologic diseases and therapy published by McGraw-Hill Co, Inc. She is currently the Medical Director of American Dermatology Associates Inc and a voluntary Assistant Professor of Dermatology at the University of Miami.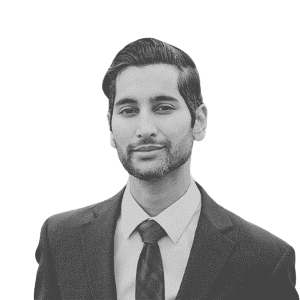 Dr. Prem Tripathi, MD, MPH
Plastic and Reconstructive Surgeon
Dr. Prem Tripathi is a trained facial plastic and reconstructive surgeon practicing in the San Francisco Bay Area at Silhouette Med Spa dedicated to helping people look their best. Dr. Tripathi specializes in rhinoplasty, facelift, neck lift, eyelid surgery, lip lift, facial rejuvenation, and nonsurgical procedures. He has devoted his entire career to aesthetic and reconstructive surgery creating natural-looking results.
Dr. Tripathi has trained at some of the most prestigious institutions in the country.  After college, he attended Keck School of Medicine of the University of Southern California, earning over 10 merit-based scholarships and being inducted into the Alpha Omega Alpha honor society, given only to the top 10% of medical students in the country. He went on to a competitive and rigorous 5-year training program in head and neck surgery, publishing peer-reviewed articles and book chapters, and being awarded first prize for his research in facial plastic surgery. He finished his training with an advanced fellowship in facial cosmetic surgery.  In his spare time, Dr. Tripathi enjoys hiking and spending time with his wife and daughters.
Dr. Tripathi was featured on the podcast "My Future in Medicine" by Ricky Mitchell and is an amazing doctor!
https://www.listennotes.com/podcasts/my-future-in/29-dr-prem-tripathi-the-wuNsCZQc8jU/
Dr. Nathaniel Talibong, MD
Primary Care Physician
Dr. Nathaniel Talibong, MD brings his knowledge and love for medicine to the Kiierr Medical Advisory Team. His expertise in medical research and writing allows him to play an integral part in our review team.
Raymond Blanche
Laser Cap Clinical Expert
Dr. Kristin Grote, DC
Dr. Kristin Grote's passion is to utilize natural health care therapies to aid in living a happy healthy life. Allowing the body to function at its optimal potential without adding any synthetic substance is the most rewarding experience.